Procter & Gamble's popular "like a girl"commercial is hugely popular with the Super Bowl audience.
Feminine hygiene brand Always asked a group of adults and teens to act out what it means to do something "like a girl." The ad premiered online in June and received 80 million views.
On video, their responses sadly showed the negative things people associate with being a "girl." But when Always asked young girls to do things "like a girl," they were refreshingly ignorant of the negative connotations surrounding the phrase.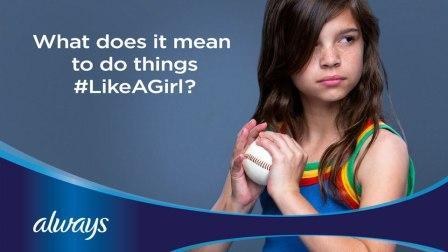 Source: P&G – Like A Girl